Tottenham Hotspur Report 3 March 2015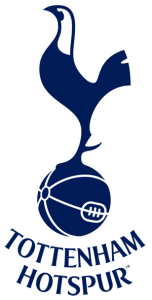 Happy 43rd birthday to Tottenham boss Mauricio Pochettino.
– would have been better if Spurs had won
Rest of Tottenham players declined to talk and looked exceptionally gutted through the tunnel to the players lounge THFC.
Jose Mourinho says the current Tottenham Hotspur team is born to win trophies. Mourinho – "The natural tendency of this (Tottenham) team is to win trophies. I don't know when or which ones but they have to win. So many congratulations to Mauricio. It was a tough game for us."
"It's the worst feeling in the world losing, and losing in a final on the big stage even worse," says Harry Kane.
Kane: "A lot of us were playing in our first final and it's an experience and we've got to learn from it."
Think Bentaleb's played very well today. Moved the ball quickly under pressure on a big occasion. Mature performance for one so young.
Arsenal legend Thierry Henry says Tottenham Hotspur should not feel ashamed of their loss to Chelsea. Henry – "They gave it their all, they gave Chelsea a game, but it's a mixed feeling. You have the sensation of giving everything but losing. They need to build on that and not feel too defeated."
…finally spotted this during halftime. Cracked me up…
First half dey open, Tottenham get beta position but dem no create anything. Chelsea punish dem for mumu defending whey dem defend.