As always my love, as always…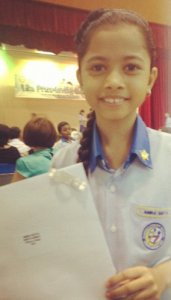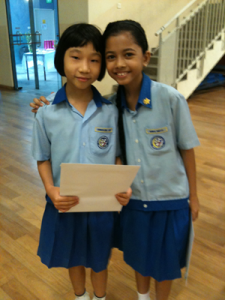 This is your classmate Christabelle Lee. She came in first for 2 years running. This year, Christabelle got Best in English as well as Best in Maths. I met her parents and they are down to earth. But Amira, you made me proud when you told me that you went over to her to congratulate her achievements once you heard about it. You further encourage her to excel when she expressed her doubt.
There is another friend that we didnt manage to take a picture of and that is Sri. Although Sri is a slow learner and didnt do very well, you are still friends with her for the last 2 years. What welled me up was when you told me that you pacified and prodded Seri to do better next year. At such a young age, you have shown humility and compassion. Im happy? You darn right I am.