Amira : Abah, are you proud of me?
Higher than the sky, further than the sun, wider than space, deeper than the ocean.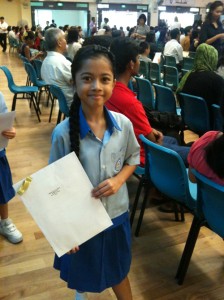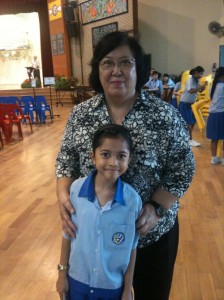 ---
Extra Notes
Amira : Abah, actually during rehearsal, they just mentioned "Amira Sufya Bte Ahmad".
Abah : Is it?
Amira : Yes. So I told Ms Poon to add the name "ALI" at the end.
Abah : Wah!
Amira : Yah! Because your name is Ahmad Ali. So I told them to add it.
Abah : YOU ARE MY DAUGHTER MAN!!