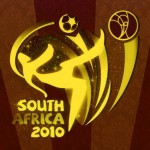 Group E : Italy 2 – 3 Slovakia
Italy and Slovakia game came to life in the last 20 minutes of the game. This was after Vittek scores his and Slovakia's second goal. Italy were poor and sluggish. They were bent on holding the ball too long and not working as a team not till later when one such move produced a goal through Di Natale.
Slovakia had plenty of chances to make the game beyond Italy but poor and at times over confident play saw them missing chances. It was clear they were getting the better of Italy's porous defence. From a throw in, Kopunek who had just came one for Strba, ran in between two defenders to receive the ball and coolly poke it over the onrushing keeper. 3-1 to Slovakia. It was already the 89th minute.
With 4 minutes of injury time, Italy pushed. They needed a draw to possibly make it through, albeit a draw in the Paraguay and All Whites New Zealand in the other game. And their persistence paid when Quagliarella pulled a goal back in the 92 min. Italy had another chance when a freekick from the right was met by Simone Pepe's right leg when a left leg would have been better. Alas the ball went wide.
The final whistle blew and Italy was clearly deflated as they slumped on the field. The reigning world champions were out.
Group E : Paraguay 0 – 0 New Zealand
Paraguay and New Zealand played to 0-0 draw with Paraguay doing more of the attacks. Alas New Zealand strong and tight defence kept them out. New Zealand had near zero attacks but they should be proud of their performance for I believed it was their draw against Italy that brought the demise of the world champions.
Group F : Japan 2 – 0 Denmark
What a couple cracker of goals. Japan became the second team to score from free kicks after Nigeria did it. But these two goals were exquisite placement and not hard strike like Drogba or Ronaldo. Both Honda and Endo made it 2-0 for Japan within half and hour. Honda's free kick was from a distance and travelled at 109km/h. Sorensen had possibly anticipated the ball to swing in but instead it flew straight. By the time Sorensen realised and made the change, he was possibly an inch away from saving it.
Denmark has so far no answer to Japan's quick passing. In attack, Denmark is finding the going tough with a long line of Japanese wall that made the Danes take long range shots which only bounce against the steadfast defence.
Denmark made a substitution soon after to provide some ideas upfront. But the Japanese were quick to snap at the heels of their opponent whenever the Danes got the ball.
The second half started like how it ended. Japan had the first attack of the half when they manage to break the offside trap only to see the cross was unable to be met by anyone. Another freekick from Endo saw Sorensen half palming the ball over his head onto the upright. The follow up should have been clinical but alas Denmark survived. Sorensen is having nightmares from these free kicks.
Denmark had their chances but failed to capitalise. Bendtner freekick was poor that it hit the wall. Their crosses were not met clinically by anyone in the penalty box. Jon Dahl Tomasson had a good chance from a rare Rommedahl cross but the keeper was brave as he lunged at Tomasson's leg.
Denmark pushed forward. They brought on Christian Eriksen, a talented 18 years old – the youngest player in this edition of World Cup. They pushed Agger up and it worked when Agger won a penalty after being pushed from behind by Japan's captain.
Step up Jon Dahl Tomasson who has not scored in the last two years. He is short of one goal to equal denmark all time goal record of 52. He shot and it was saved by the keeper but he followed up and managed to put the ball in. 2-1. Five minutes remaining.
Keitsuke Honda was fantastic. He received the ball and killed it. Push forward and pulled it back to square to Okazaki to score. Honda is really tired but he keep fighting for the ball and providing space for his team mate to pass to. The game ended a minute later. Japan is through to the next round. Asia should be proud to have two representatives in the next round.
Group F : Cameroon 0 – 1 Netherlands
Looking at the half time highlights, I missed a good part of the Japan and Denmark game. Japan was going for the jugular. They made the movement and created space. They were unselfish and played as a team. They made quick passes to leave the opponent stranded.
I was watching the first 20 minutes of Cameroon and Netherlands game in the hope of an exciting game as it comprise of players with flair. But I find it littered with poor passes and blunt attacks. Cameroon fared better but Holland manage to score through Robin Van Persie.
WUHOO! Penalty to cameroon. Van der vaart used his hand to block a ball that came off a freekick. Samuel Etoo stand to take the penalty… AND HE SCORES!!!! Cameroon is going for a win. If that does happen and Japan can dispatch the Danes, Japan will go top of the table.
I just switched back to see that Huntelaar has scored for Netherlands. It is clear that Cameroon will not win any game in this edition and their drought continues.