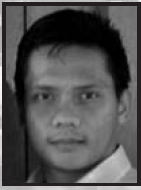 You were a pillar of Khadijah Mosque.
Through thick and thin, you were there, with little sleep, to ensure everything runs smoothly. You were there at the end to clean things up.
You prefer to stay away, far in the background, quietly doing your work. You dont request any gratitude neither do you want any acknowledgement. Many enjoy the fruits of your labour but may not know you exist. But HE knows.
For you my friend, heaven awaits.
Haji Abdul Karim Bin Senin
18 January 1973 – 18 January 2011