Tottenham Hotspur Report 1st March 2015 – Capital One Cup Final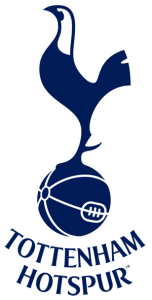 Special 2015 Capital One Cup Final Snippets!
Spurs Official win battle to OwnTheArch ahead of the Capital One Cup Final. Spurs Twitter fan base – 1m
CFC fan base – 5.2m
Spurs still own the arch.
Jamie Redknapp believes Tottenham can yet again destroy Chelsea this Sunday in the Capital One Cup Final. Redknapp: "Harry Kane was brilliant. He single headedly destroyed Chelsea, Gary Cahill and John Terry couldn't handle him. They'll look back on that match and realise how well they pressed Chelsea, how they put their back four under pressure. Tottenham played a direct game up to Kane, working off the second balls. That's what they'll try to do again on Sunday."
Ossie Ardiles has promised to sing "Ossie's dream" if Tottenham win the Capital One Cup on Sunday. Ardiles: "If Tottenham win the final, then I will sing it. I promise. Mauricio is doing a very, very good job. He has tried to improve the players both technically and in their fitness. He is enjoying it very much, future looks promising and Spurs are doing much better, looking much stronger than last year."
It'll be an incredible atmosphere & hopefully we'll bring the trophy home.
– kane
Tottenham players are convinced Hugo Lloris will get Cup Final nod. (Source: Telegraph)
Mauricio Pochettino has suggested he's decided who will start in goal for Tottenham on Sunday. Pochettino: "I think that my decision I have made. I have an idea about the team for Sunday."
Mauricio: "It's very special, a final at Wembley. There's no need to motivate the players." Mauricio Pochettino hopes THFC can repeat New Year's Day win over CFC in League Cup final
Tottenham legend Ossie Ardiles says Mauricio Pochettino is unlikely to wear a suit at Wembley. Ardiles – "He lives in a tracksuit. I have never seen him in proper clothes, even when he arrives to training at 7 or 8 o'clock. I wouldn't bet on him wearing a suit on Sunday. It will be up to him."
Tottenham legend Ossie Ardiles has backed Erik Lamela to prove himself at Wembley in the Capital One Cup final.
Ardiles: "Certainly this would be the right time to see the best of him. He has the right mentality to shine in this kind of game. He had a very difficult time in his first year, this year he has shown a lot of signs of improvement. He is starting to understand the pace of English football and because of that he has been better but he can do much better. We have not seen the best of his so far but Sunday is a chance for him to really hit those sort of levels."
Jose Mourinho has suggested Tottenham are favourites to win the Capital One Cup because of Matic's suspension.
Mourinho: "It will be an advantage [Matic is suspended]. In football an advantage is an advantage. They have such a good squad, almost replicas with two players for every position. What's the difference between Erik Lamela and Andros Townsend? Nacer Chadli and Christian Eriksen? Paulinho and Ryan Mason? Vertonghen and Fazio, actually Vertonghen likes to get cards to the opponents."
Didier Drogba admits he's scared about losing another League Cup final to Tottenham.
Courtois confident of stopping Harry Kane this time around. Courtois reveals he's studying Kane's finishing ahead of Wembley final.
Mourinho: Chelsea losing to Tottenham is not an option.
Jose Mourinho insists that he has no concerns about refereeing ahead of the League Cup final against Tottenham.
Chelsea boss Jose Mourinho says he turned down an approach to join Tottenham after leaving the Blues for the first time in September 2007.
– read more in bbc uk
Chelsea fans given warning ahead of League Cup final with Tottenham.
– reported in ESPN. Possible for racist behavior etc.