Tottenham Hotspur Report 28th February 2015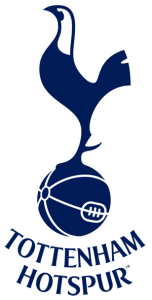 Of the starting XI, only Lloris, Stambouli, Lamela and Eriksen given 6/10 by Gazzetta dello Sport. All other thfc players given less.
Mauricio Pochettino has spoke of his disappointment at Roberto Soldado's one-on-one miss versus Fiorentina. Pochettino: "We are disappointed, the player is too. We played very well but didn't score. We had chances but you need some luck to score if you are to win the games."
0 – Spurs have never progressed in European competition knockout rounds when they have failed to win the first leg at home.
Erik Lamela has insisted Fiorentina never made an offer for him during last summers transfer window. Lamela: "Fiorentina offer in the past? I heard rumours, but there was never a possibility of me returning to Italy to play for Fiorentina. The differences between the two leagues? In Italy it is much more tactical, whilst in England it is more physical."
John Terry has warned Harry Kane he hasn't achieved anything yet.
Ledley King has insisted Harry Kane was always touted as the next great thing to come from Tottenham's academy. King: "Yes he [Kane] was a later developer than the likes of Rooney who was ready to play first team Premier League football at 16 and 17. But his [Kane] name was touted around as the next great young player to come through the system. It was just a matter of time before he got his big break."
Kane: "When Defoe was leaving, he said 'You've got to have that number 18 shirt, because it's a goalscoring shirt.'"
– dey shorty, klinsmann was 18. so was 11 till lamela came along
Tottenham Hotspur striker Harry Kane is emerging as a potential candidate to take the captaincy off Younes Kaboul at the end of the season.
In the London Football Awards, Kane, Mason & Pritchard are nominated for young player of the year. King and Chivers part of judging panel.