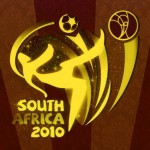 England 1 – 0 Slovenia
What a bunch of on the edge matches. Fantastic four games. In Group C, England somehow made it to Round 16 of World Cup 2010 off the shin of tottenham hotspurs Jermaine Defoe. In the other counter, USA made it by the skin of its teeth in the 92nd minute through who else but Landon Donovan.
England started poorly. Im shocked at how england was set up. Milner was placed on the right and Gerard on the left. Upfront, Defoe partnered Rooney. Absolutely no flair in the organisation. England were banking on a physical push for the victory. Milner is not a dribbler and it was evident in the game. After a couple of failed attempts to dribble pass the defenders, he made amends by quickly crossing the ball once he received it. In his first superb cross, a rarity for England, Defoe met the ball after brilliantly cutting in front of his defender. He outstretched his leg and the ball caught his shin. The ball somehow managed to roll over the hands of the keeper. 1-0 to England. As I told a friend, tomorrow the headlines would probably "A Masterstroke" or "Master Tactician"…
Germany 1 – 0 Ghana
In Group D, Ghana and Germany made it through although Germany won the game 1-0. Australia won their game against Serbia 2-1 but Australia didnt make it to the Round 16 due to poor goal difference than Ghana. Both Ghana and Germany played exciting football. It was an open match with quick touches from both sets of players. Ghana showed a lot of flair. They could do better if they played as a team especially in the last third. So both brothers, Jerome and Kevin Prince Boateng made it to the next round for Germany and Ghana respectively.
Round 16
So England will meet Germany in Round 16 of the World Cup 2010. A classic game so early in the tournament. I can bet with you the final of 1966 will constantly be reported and televised. That goal that hit the goal post will be played once more and the question of whether it crossed the line will once again be questioned.
I believe England were lucky in their game against Slovenia. Slovenia were poor and couldnt put up a stiffer test for England. England were more setup for a physical match. Capello should have injected some flair into the game by putting Shaun Wright Philips on the right as he is fast and have the skill to take on defenders.
His insistence on leaving Joe Cole out is beyond me. He is a natural left legged thus he should have been there on the start. Capello's wish to have him as his trump card has not been working for the last two games and will cost England in the next round. Capello is counting on Ashley Cole to make those overlap run however it would be difficult in the next round if Lahm is placed as his opposite number. Having Joe Cole and Ashley Cole on the left will cause a lot of problem for Germany. For one, it will definitely peg Muller or even Ozil.
Lampard is by far the best goal scoring midfielder in the world. Why on earth is Capello not releasing him. In order to do this, Gerard has to play a water carrier role. It is a sacrifice he has to make.
Upfront, FOR THE LIFE OF ME, GET CROUCH TO PARTNER ROONEY! Crouch has better ball control than both defoe and heskey. Crouch has better goal scoring record for england and the chances of him getting a freekick is higher than any other player and vice-versa. That is a chance England has to take.
Ghana couldnt have asked for better tie. All Ghana need is to play as  a team. They have to have better control of the ball and stop taking more touch of the ball than necessary. Ghana players have the flair and they only need to fully utilise it. I can assure you that they can go far if they play the european way.
USA is all about guts and glory. They will fight to the final whistle. Any opponent playing them has to be on alert 24 7 till the final whistle blows. Either way, both country couldnt have asked for a better tie.