Group E : Cameroon 1 – 2 Denmark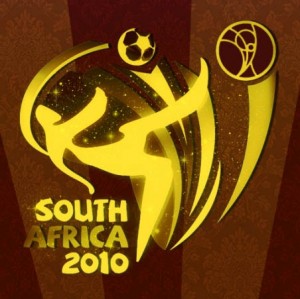 So Cameroon's journey into the World Cup 2010 is over. They lost 1-2 to much more clinical and discipline Danish team that above all else worked as a team. Cameroon squandered numerous chances at times Webo and Emana decided to find glory for themselves as they seek to sell themselves to teams in Europe.
Etoo played upfront as a central striker in this game. For whatever reason the Paul LeGuen had decided to put him on the right in the game against Japan was beyond me. If he had experimented, he should have seen at the most after half time that it was not working and they keep losing the ball upfront.
Anyhow in this game, Cameroon were much more penetrative and incisive. Geremi was a constant menace on the right although he lacks the dexterity on the ball. Makoun performed excellently sweeping any lose ball in midfield. He and Song were onto most balls.
They snapped at the Danes constantly and were applying pressure to their back four. It was this pressure that resulted in Christian Poulsen making the mistake of passing across his defence which was duly intercepted and crossed central to Etoo who made no mistake in giving Cameroon a one nil lead. Etoo had another chance where his shot hit the upright. It was again result of Denmark poor play in defence.
The Danes made mistakes at the back but their teamwork and Cameroon's often at times individualistic display ensured they got through. Dennis Romedahl was a pain on the right. He continously tormented Ekotto and provided the cross for Bendtner to score the equaliser.
The second goal was a result of a quick counter-attack with Ekotto left stranded upfield and midfielder Makoun giving chase to the blistering Rommedahl. He paused at the penalty box and brought the ball back to his left where he curled pass the hapless Kingston.
Cameroon went on sortie after sortie. Unfortunately, their haste were their own demise. Their refusal to play as a team at times denied them of the opportunity to put stress to Sorensen in the Denmark's goal. Denmark's destiny is in their hands. In their last game, they have to beat Japan to qualify. Japan will have some say as well as they also require a win to qualify. Boring Netherlands has qualified for the next round.
So once again, Africa have yet to mature in the international state. After 20 years since Cameroon first appeared in the world cup, they fail to live up to expectations. A team of flair and technical ability only to be denied by self- interest.